Swap Values Without Using Third Variable Program using CPP
Program
Source Code
#include <iostream>
using namespace std;
int main(int argc, char** argv) {

// Variable Declaration for input
int a,b;
// Taking input in variables
cout<<"Enter First Number: ";
cin>>a;
cout<<"Enter Second Number: ";
cin>>b;

// Swapping values
a = a + b;
b = a - b;
a = a - b;

// Values after swapping
cout<<" First Number: "<<a;
cout<<"\n Second Number: "<<b;

return 0;
}
Output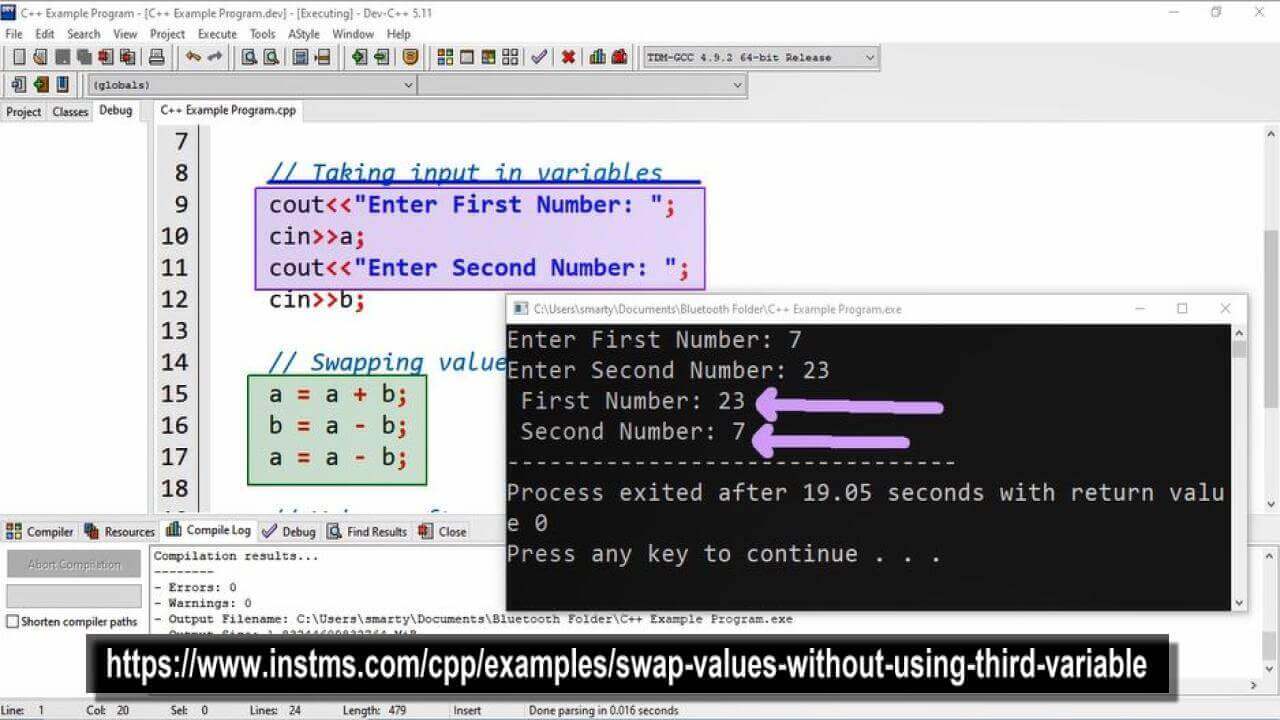 Working
First of all two variables a and b are declared of type int. After this we take input in these variables using cin statement. Then swap these values using the following procedure.
Get sum of both variables and assign it to first variable says a.
Then deduct (subtract) value of variable b from total value (containing a).
This deduction will result actual value of a (because total contains sum of both a and b).
Now again we will deduct b (which now contains value of a after first deduction) from a.
This will result in interchange value of these two variables without using third variable.